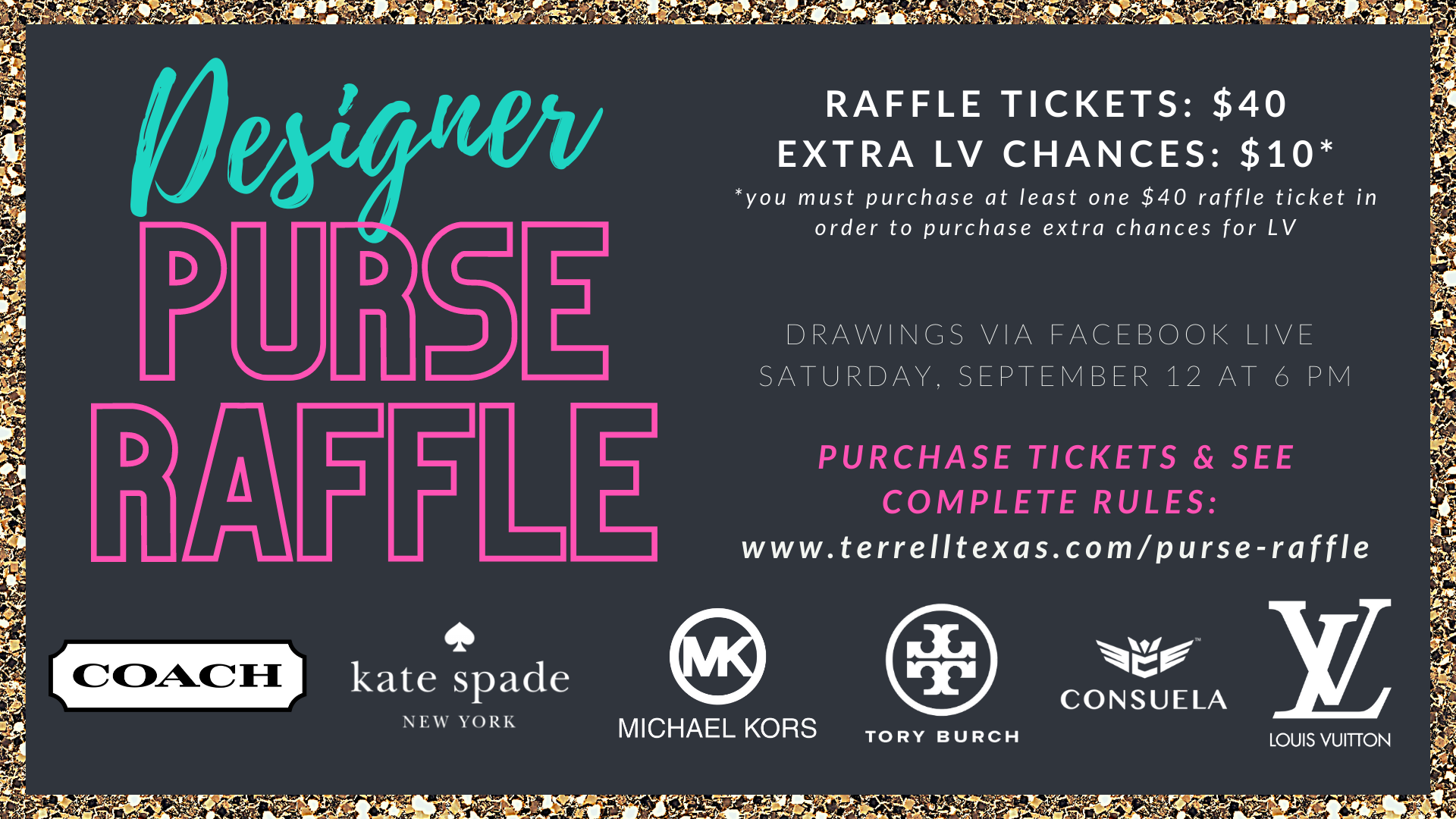 We are raffling 22 designer handbags including these brands: Coach, Kate Spade, Michael Kors, Tory Burch, Consuela, and Louis Vuitton. The final drawing will be for the Louis Vuitton Neverfull MM.
Purchase tickets by registering for the event below. You can add additional $40 tickets or $10 LV extra chances when registering.
Purchase one or more raffle tickets for $40. For every $40 raffle ticket purchased, you will get one entry into drawings for one of the 22 purses. Each winning raffle ticket will be returned to the "raffle drum" and will be eligible for future drawings. This leaves you in for the Louis Vuitton drawing at the end. If you'd like, you can purchase an unlimited number of extra chances at the Louis Vuitton for $10. You must first purchase a $40 ticket in order to be able to purchase the extra chances. We will sell a total of 500 $40 raffle tickets for the main raffle. There is no limit on the number of $10 extra chances tickets you can purchase.
View complete rules below.
All proceeds will go to the Terrell Chamber of Commerce to be used to benefit our community through various programs and events, such as scholarships, visitors center, community beautification, Heritage Jubilee, July 4th celebration, annual Christmas parade, and more.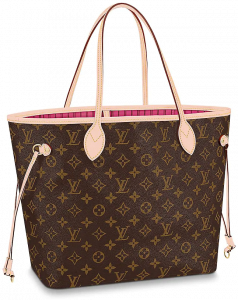 The Handbags We Are Raffling
The Prizes
22 assorted designer bags; suggested retail prices range from $175 - $1,500. Deadline for all raffle ticket sales is September 9, 2020 at midnight. If we do not sell all 500 tickets by that time, the live drawing will be postponed.
Who is eligible?
Any person 18 years of age or older, who has purchased a valid raffle ticket before or on Wednesday, September 9, 2020. Persons under 18 years of age will need parental consent to purchase raffle tickets.
How does the drawing work?
You may purchase one or more raffle tickets for $40. You may also purchase additional chances for the Louis Vuitton bag only for $10 per chance. In order to purchase the $10 extra chances, you must have purchased at least one $40 raffle ticket for the full event. There is no purchase limit on the number of $10 extra chance tickets. Drawings will be held via Facebook Live on Saturday, September 12 at 6 PM. Each winning ticket will be returned to the "raffle drum" and eligible for all future drawings. The final drawing of the night will be the Louis Vuitton bag. The Terrell Chamber of Commerce will issue the prize items to the holders of the winning tickets commencing Monday, September 14 at the Terrell Chamber office located at 1314 W. Moore Ave., Terrell, TX 75160. You must bring a valid photo ID to claim your bag. We will not ship prizes.
Identification Responsibilities
Ability to provide a valid identification prior to claiming any prize will be required of the winning raffle ticket holders. Winners are responsible for all taxes, if applicable. All prizes must be claimed within 7 days of the date of the actual drawing. Winners will be notified by phone and e-mail within 24 hours after the Facebook Live event.
All ticket sales are final
All ticket purchases are final and non-refundable. The raffle ticket consists of a paper entry with the purchaser's name and contact information. The drawing date for raffle will be September 12, 2020. Entry purchasers may win more than one raffle (additional raffles will take place at the event). The winner of each raffle will be determined by direct drawing of the winning ticket from the group of tickets sold.
Waiver / Limitations of Liability
Entry purchasers, by participating (and winners, by accepting a prize) release officers, directors, Board members, staff, volunteers, raffle donors, agents and representatives, advertising agencies, and promotional partners of Terrell Chamber of Commerce from any and all liability, loss, harm, injury, damage, cost and expense whatsoever arising directly or indirectly with respect to participation in the promotion, possession, use and distribution of the prize(s) awarded.
By purchasing raffle ticket(s), each winner consents, without limitation or additional compensation, to the use of his/her name and/or photograph for advertising and/or trade purposes, except where prohibited by law.