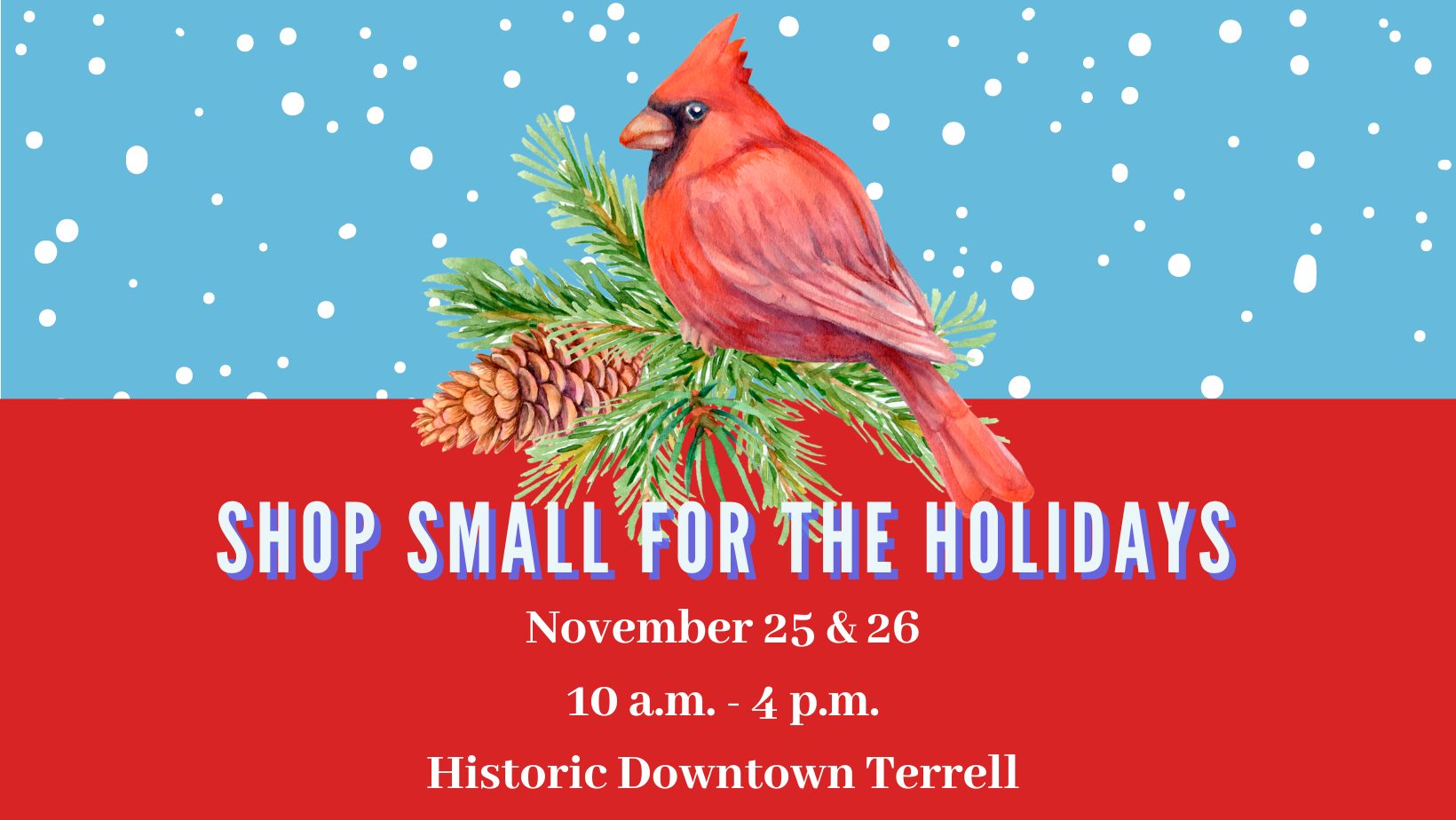 Shop Small Business Friday & Saturday in Downtown Terrell
This year, more than ever, it's important to shop locally to support our local small businesses. American Express created a national campaign encouraging shopping small in 2010, in the midst of a recession. That's when Small Business Saturday was born. Shop Small in Historic Downtown Terrell this year will be Friday, November 25 and Saturday, November 26 from 10 a.m. to 4 p.m.
Participating Terrell businesses contribute toward gift baskets valued at over $400 that contain either items from their inventory or gift certificates to be used at their stores. Shoppers can enter the drawing for the gift baskets at each participating store (one entry per shopper per store). So, when making your Christmas shopping list this year, remember Terrell small businesses where you're sure to find unique gifts for your friends and family. Hope to see you on November 25 and 26!  Santa will be at Bard Owl on Friday Nov. 25th from 11-2pm taking photos!
.
Bard Owl Games
Books and Crannies
En Vogue
Film Alley
The Fireman's Wife Boutique
Gritty Belle Boutique
Hickory Roots BBQ
Risinger Country Store
Rustic Cactus
Silhouette Resale Boutique
Traylor Furniture
Trek Solutions
Whisked Away Bake House