Welcome from Board Chairman, Kim Britton
Dear Chamber and Community members,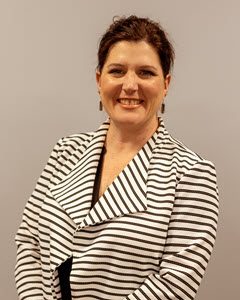 On behalf of the Terrell Chamber of Commerce, welcome to our website.  As I begin my term as the Chairman of the Chamber, I'd be remiss if I didn't acknowledge the phenomenal job by our Past Chairman, Darren Lemons, Chamber Board Members and Chamber Staff. Darren, the Board and staff navigated the Chamber through many changes never wavering in their commitment to the chamber and the community we serve.
In building upon our predecessors' success, the Chamber will continue to advance our members' growth and prosperity and provide increased opportunities and value for the membership. The Chamber will continue to advocate for and unite the business community, convey business interests to policy-makers and advance the region's economic growth. And most importantly the chamber will continue working with the City of Terrell, Terrell ISD, Terrell Economic Development Corporation and County government building upon this already ideal partnership.
I'd also like to thank everyone who completed the chamber survey conducted late last year.  The Chamber board and staff used the responses to direct the development of this year's Program of Work.  This year's Programs of Work will focus on a robust marketing plan including a website overhaul and adding more video to the marketing portfolio.  More opportunities for training and networking. Increase membership and improve membership retention AND be proactive when it comes to developing a legislative agenda keeping our businesses and leadership in mind.
The Board and Staff cannot accomplish these goals on our own. It is imperative you get involved. I encourage all of you to serve on a committee and volunteer for events like Jubilee.  The list of opportunities goes on and on.
If you are not a member of the Terrell Chamber of Commerce, please join us today. I know the Chamber staff would be happy to get you set up!  Your membership will not only benefit your business but also the community.
As the 2020 Chairman, I look forward to working alongside our dedicated Board and staff who share the same vision: business growth and a healthy community environment.
Sincerely,
Kim Britton
Chairman of the Board, Terrell Chamber of Commerce
VP, Planning & Development, STAR Transit