Welcome from Board Chairman, Jeff Smith
Dear Chamber and Community members,
Dear Chamber and Community Members, 
Welcome to the Terrell Chamber of Commerce website! I am honored to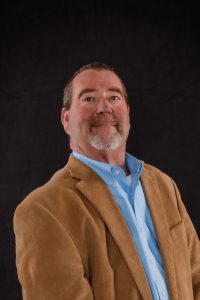 continue working with the Terrell Chamber staff and board members as the 2023 Chairman. 
The past several years have been uncharted territory for us all. The past Chamber Boards and the Chamber Staff stepped up and worked diligently to find help for local businesses whether they were members or not. They were proactive in finding solutions and conveying information to our community amidst constantly changing regulations. All of their work has helped Terrell to weather the storm to become stronger than many communities. I have truly been impressed with the genuine love that they have for the people of Terrell.
This year promises to have challenges of its own. Whatever those challenges may be, I am confident that the Chamber Staff and the Chamber Board members will continue to actively search out the best resources available for our businesses and our community as a whole. 
Our Programs of Work this year will focus on providing a voice and services to our local businesses, assisting with economic development by promoting new business and industry, implementing activities to encourage tourism in our area, and promoting an interactive membership program to keep the Chamber effective and efficient. 
Together we will accomplish these goals. If you are a member of the Chamber please consider getting involved by serving on a committee and/or volunteering for some of the community events such as the Annual Terrell Jubilee, the Civic Auction, the Terrell Taco Festival or any of the events listed on the website. 
If you are not yet a member of the Terrell Chamber of Commerce, I encourage you to join. Your membership will benefit your business and the community as a whole. Give them a call or stop by the Chamber office. 
I look forward to this year working with the awesome Chamber staff and the great Chamber Board members. I know we will all work hard to support and grow our local businesses, and to keep Terrell the place we love to call home. 
Sincerely, 
Jeff Smith
Chairman of the Board, Terrell Chamber of Commerce
Agent, Farmers Insurance