Thank you for your interest in joining the Terrell Chamber of Commerce. We are glad you're here!
Why Become a Member?
The Terrell Chamber of Commerce is an essential partner for local businesses. As a Chamber member, you will be connected with nearly 500 other business members who are contributing to the success of Terrell. Annual membership starts at only $250 for businesses ($125 for individuals or non-profits).
You have the option to store a payment method for automatic payments, which allows you to split up your dues into semi-annual, quarterly, or monthly payments. It's super easy and hassle-free!
Below are benefits you will receive as a member.
The Chamber hosts networking events throughout the year, providing members with the opportunity to make essential connections with other professionals in our community. These include:
We have several channels of communication with members to keep you informed of essential information, including mostly electronic communiques, and one printed newsletter.
As a Chamber member, you will benefit from exposure to other members and the community. Here are some of the ways we help bring attention to your business: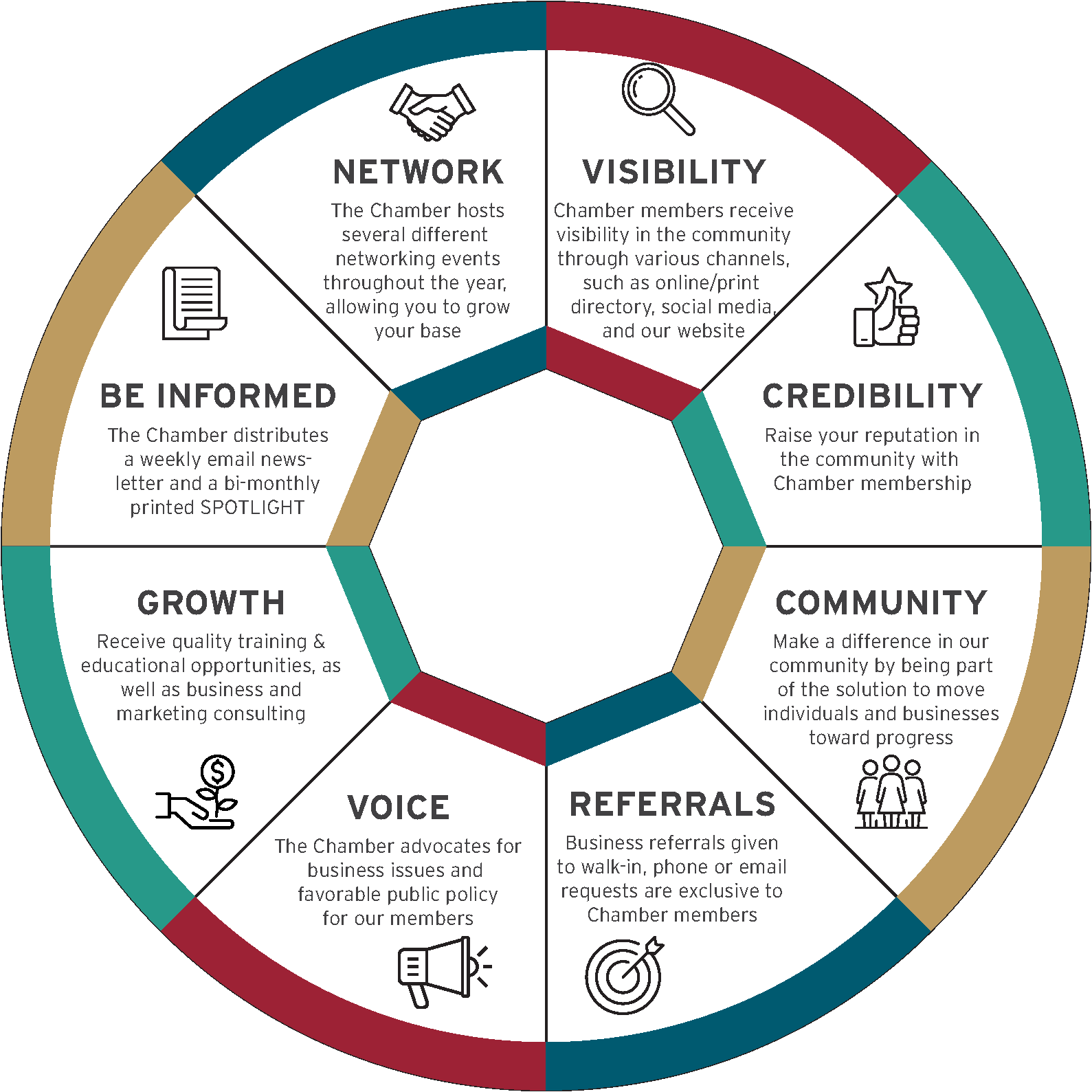 In addition to all of the previously mentioned benefits, the Chamber offers additional resources and opportunities to help your business succeed.
Ready to join?
You can complete the membership application online or stop by the office at 1314 W Moore Ave, Monday - Thursday from 8AM - 5PM or Friday from 8AM - 4PM.
Still have questions?
We're happy to discuss the benefits of Chamber membership and address any questions you have. Feel free to give us a call at 972-524-5703.