Coffee at the Chamber is a come-and-go, casual networking event held at our office once a quarter.
We will have coffee and donuts. You can meet and network with other members. and grow your business. Bring business cards!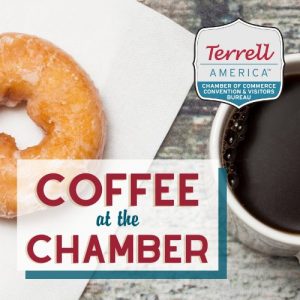 NEXT COFFEE AT THE CHAMBER
Date: Wednesday, March 1, 2023
Time: 7:30 - 9:00 AM
Location: Terrell Chamber of Commerce, 1314 W. Moore Ave.