Cartwright House
This home, located at 505 Griffith Avenue, was originally constructed in 1883. The 7,000 square foot house was built for Matthew Cartwright and his wife, Mary Davenport Cartwright. Constructed of yellow pine and cypress, this home originally had no plumbing or electricity. Although it was built during the Victorian era, it is considered a traditional hybrid of Revival and Second Empire styles. It is on both the National Registry of Historic Places and the Texas National Register of Historic Places.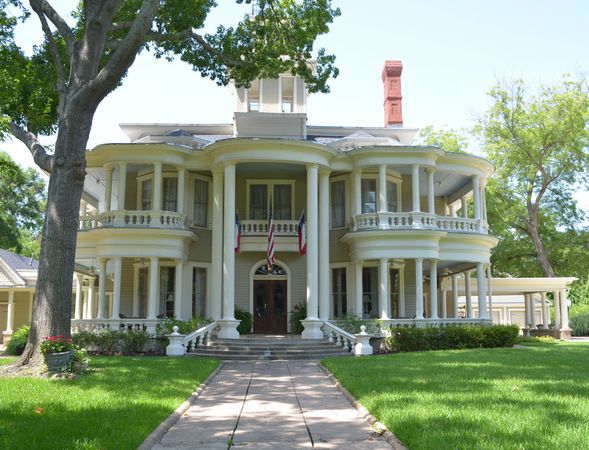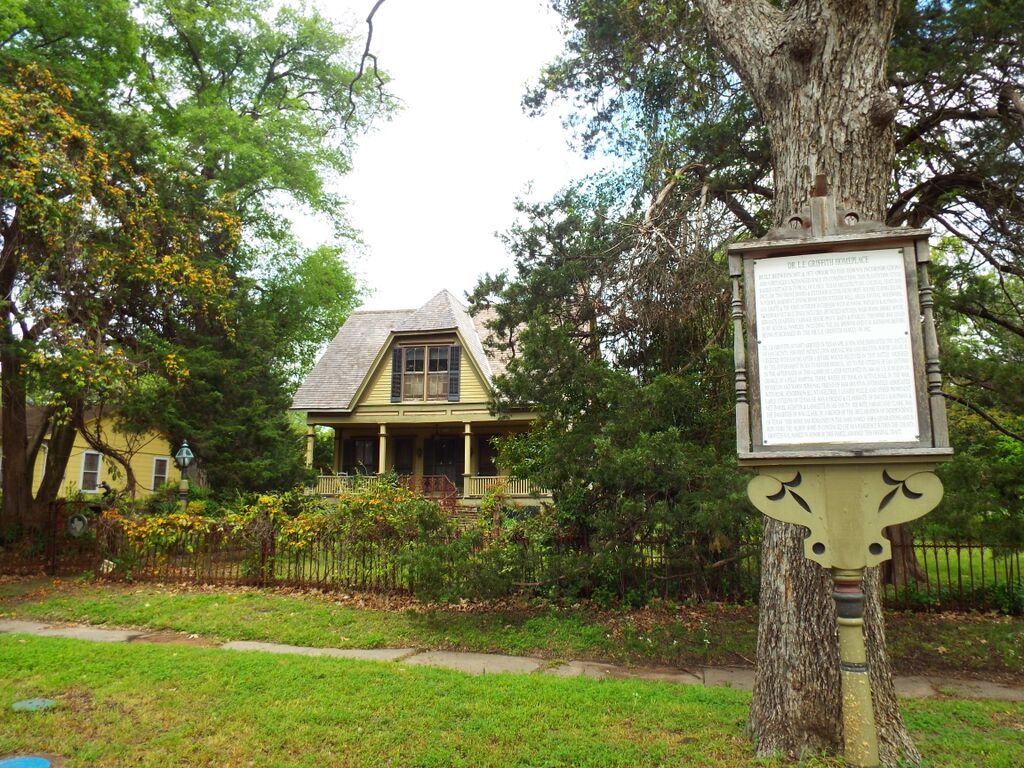 L.E. Griffith House, 805 First Street
The L. E. Griffith House (c. 1880) is a fine example of early Texas architecture. It was one of the city's early homes and was owned by the same family for five generations. It is recognized as both a state and a national historic landmark.
Lochhead/Pinson House
Originally constructed in 1900, this 3,654 square-foot, two-story house was originally owned by E.J. Lochhead, a native of Ontario, Canada. He founded Terrell Milling Company. The four-bedroom, two-and-a-half-bath home is situated on a corner oversized lot. It features  a large wrap-around porch, ornate woodwork, leaded glass windows and original light fixtures.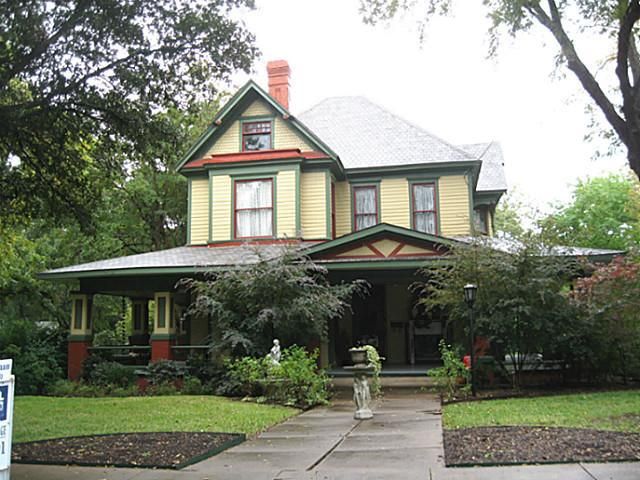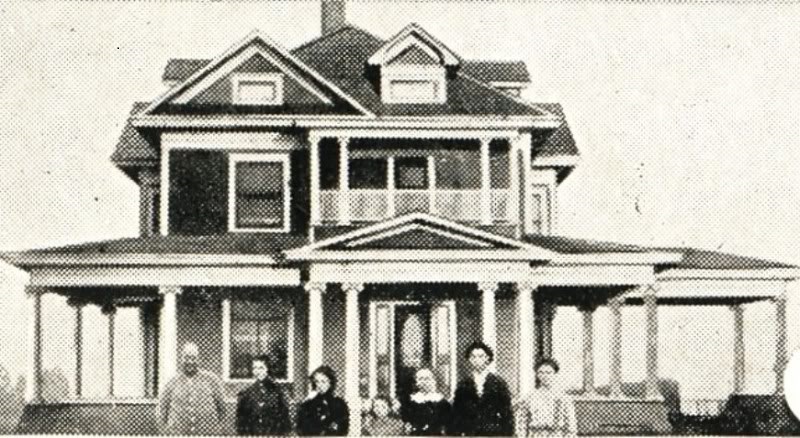 The Sears House
The Sears house was built in 1910 from a kit purchased through the Sears, Roebuck & Co. catalog. Josephus Autrey built the house for his wife and five children. The house kit, which sold for $1,764, was Design No. 118 with a few modifications - dormers, an enlarged porch and a porte cochere. Sadly, Autrey died just a few years after the house was built and his family moved out soon after.
Terrell House, 200 Bowser Circle
The oldest home in Terrell still standing is the former home of Robert Adams Terrell for whom the town of Terrell is named. It was actually built in an octagon shape but has become know as the "Round House."  It is currently situated on the campus of the Southwestern Christian College.  Historical marker notes that it was built circa 1865. The Round House is the first house with window glass in the county.  The logs for the foundation were brought up by wagon from East Texas and hand hewn on the site.  When the floor was removed a number of years ago, the ax marks were still visible and can be viewed now through a plexiglass cover.  There are only two octagonal houses left in Texas making it of great architectural interest.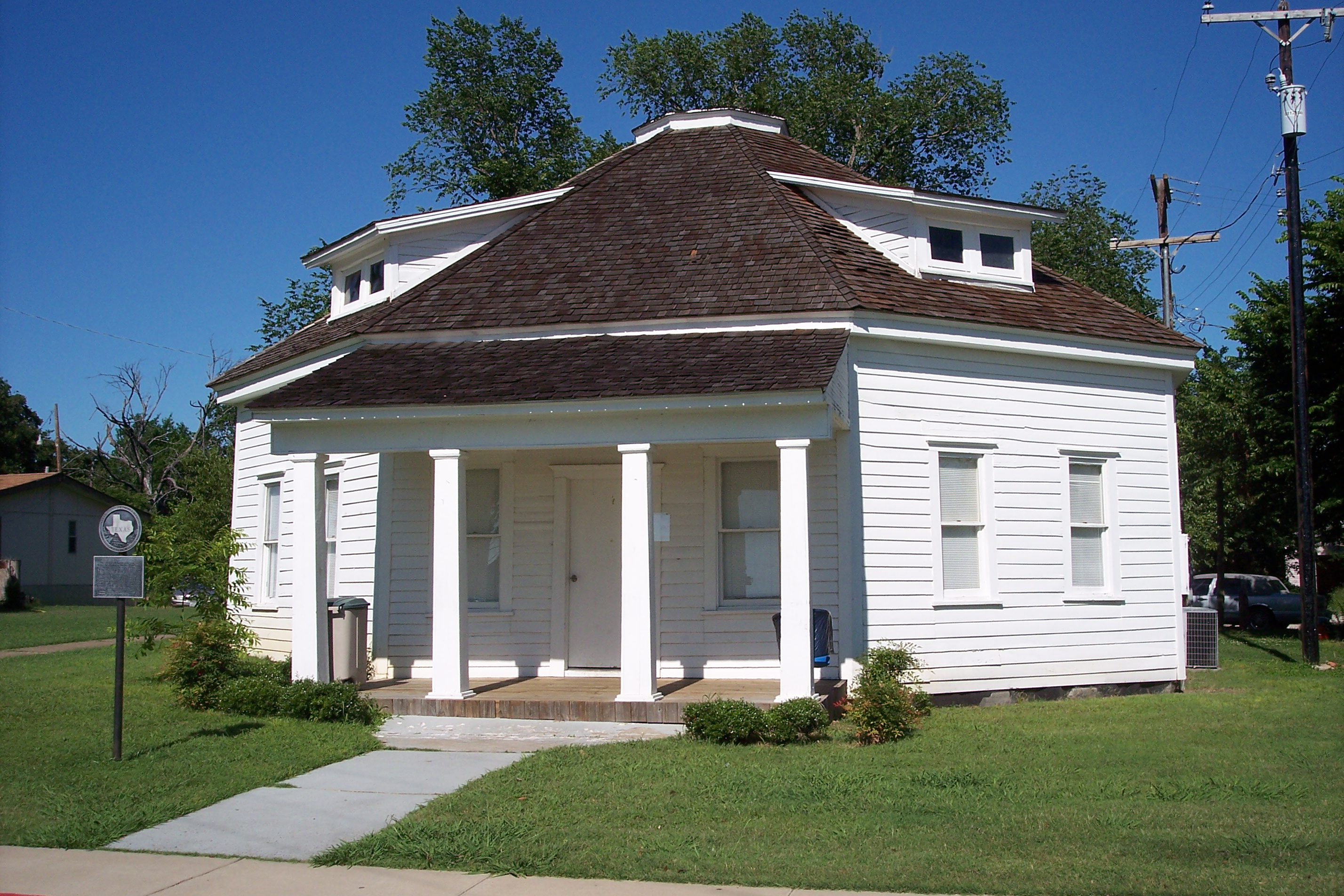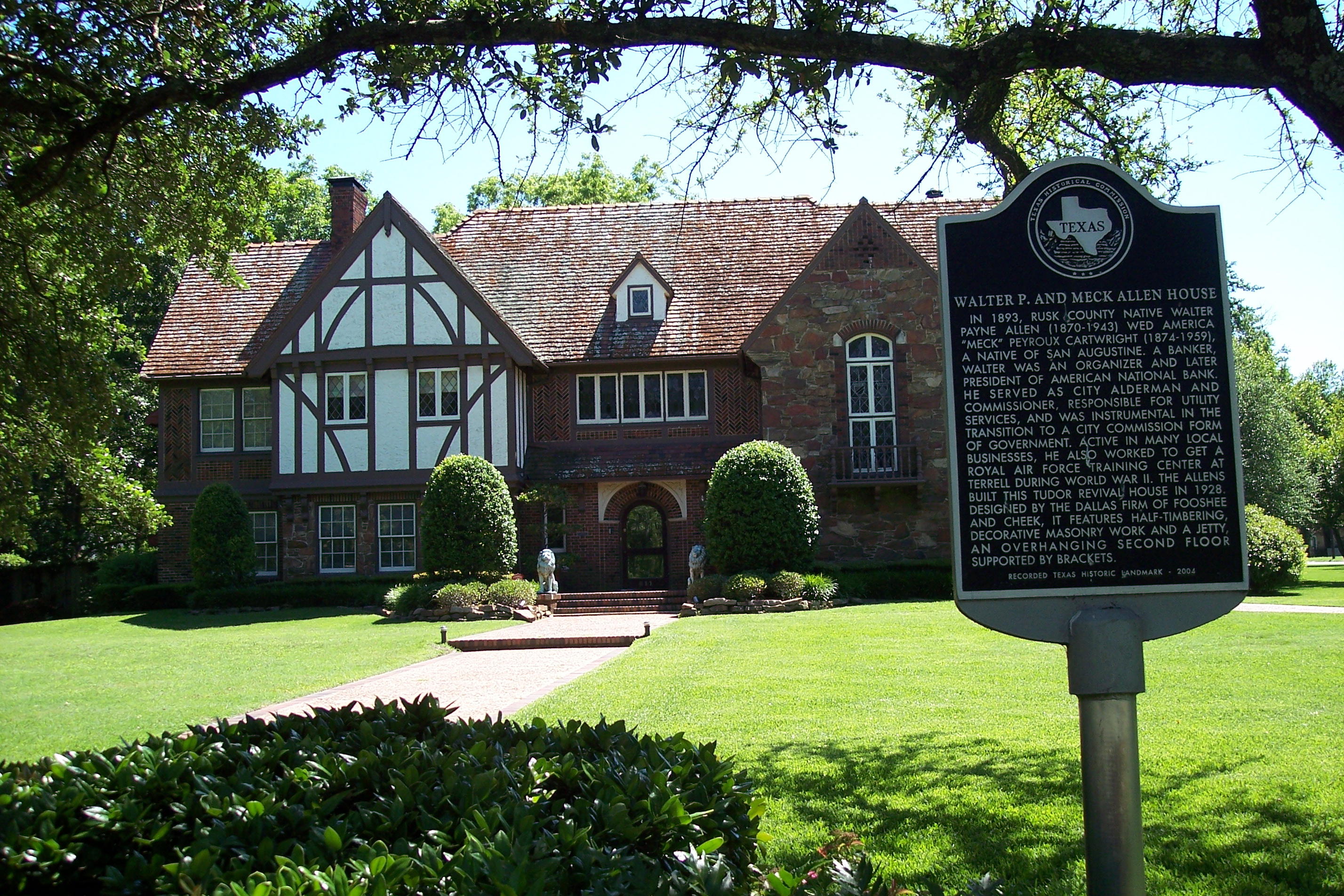 Walter Allen House
This  Tudor Revival House, located at 611 Griffith Ave. was built in 1928. The home was designed by Dallas architectural firm, Fooshee and Cheek. It was the home of city alderman and commissioner, Walter Peck Allen, and his wife, America Cartwright. Mr. Allen was instrumental in transitioning the city to a city manager form of government. A banker, Mr. Allen was an organizer and later president of American National Bank. He also helped ensure Terrell was one of the Royal Air Force training locations during WWII.
Terrell's Historic Buildings, Museums & Churches
Terrell Heritage Museum & the Carneigie Building
Located in the former Carnegie Library, the Terrell Heritage Museum is operated by the Terrell Heritage Society. The building itself is an important piece of local history. Built in 1904, it housed the city's public library for some 80 years.
The collection includes a 1912 Estey pipe organ from First Baptist Church. The instrument has been restored to playing condition and occupies a place of honor in the upstairs auditorium. Another religious artifact, a Torah Cupboard, bears witness to Terrell's only synagogue.
Stroll through the exhibits to learn more about early farming in the Terrell area, the latest in modern household appliances from days gone by, and a unique doll collection including an Armande Marsaille figure.
Other displays focus on memorabilia from the #1 British Flying Training School, a training facility for the Royal Air Force based at Terrell Municipal Airport during WWII.
The museum's collection also includes artifacts from the Midland Railroad and its illustrious owner, E.H.R. Green (son of Hetty Green the "Witch of Wall Street").
The museum houses the Terrell Heritage Society's archives. The photographs and documents in the collection are available for historical research. More than 300 photos and paintings by local artist Hazel Slayton commemorate early Terrell buildings.
The Terrell Heritage Museum
207 North Frances St.
972-524-6082
Hours:
Wednesday: 10 a.m. - 4 p.m.
Saturday & Sunday: 1 p.m. to 4 p.m.
Groups by appointment
Admission is free.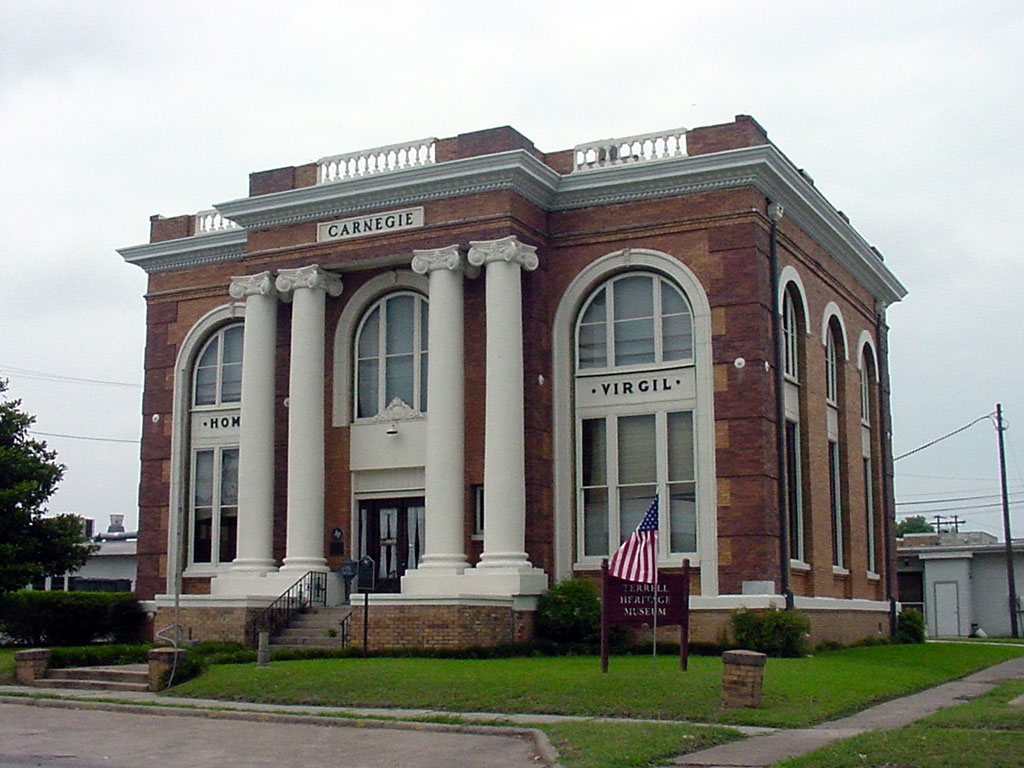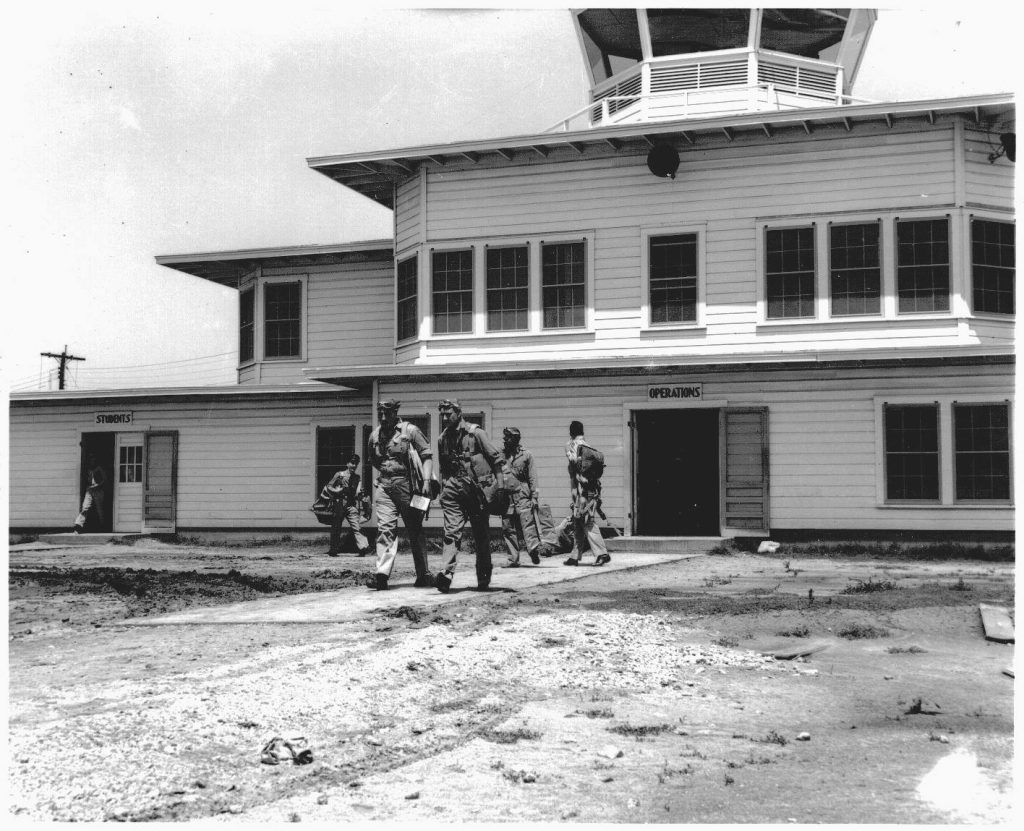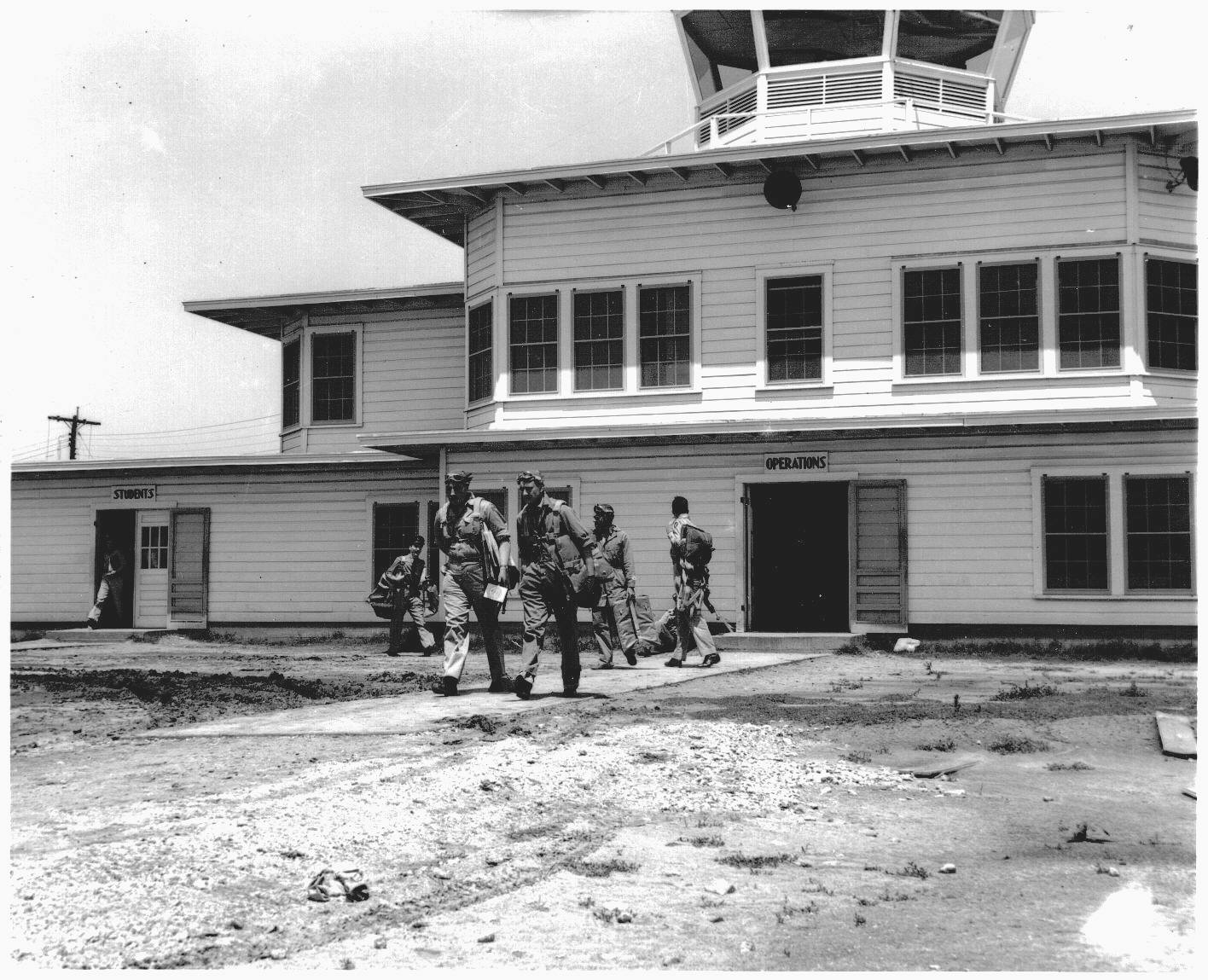 No. 1 British Flying Training School Museum
The No. 1 British Flying School Museum is a popular destination for WWII history buffs, aviation enthusiasts, and veterans. Visitors of all ages enjoy the museum's hands-on exhibits that explain how and why airplanes fly.
During WWII thousands of British pilots learned to fly at six civilian training schools in the United States. The first and largest of the schools was in Terrell.
After the United States entered the war, American Aviation Cadets also trained at the school. More than 2,000 Royal Air Force and American Army Air Force pilots earned their wings over North Texas between 1941 and 1945. Terrell's citizens welcomed the student pilots to their community, and many life-long bonds were forged. The museum celebrates this little known chapter of World War II history.
The museum's archives contain the most extensive record of the British Flying Training School that exists.
Visit the No. 1 British Flying Training School Museum at Terrell Municipal Airport.
The No. 1 British Flying Training School Museum
119 Silent Wings Dr.  
972-524-1714
Hours:
Wednesday through Saturday: 10 a.m. to 4 p.m.
Admission is FREE.
Oakland Memorial Park
After Terrell was established as a railroad town in 1873, it's citizens saw the need for a community burial ground. In 1878, John R. Terrell sold 7 acres of land for use as a cemetery, and the first burials were those of Pete Meineger and Dr. G. W. Ridgell. In 1925 the Oakland Cemetery Association was founded to provide administration and care of the cemetery. The name Oakland Memorial Park was adopted in 1931. Among those buried here are Robert Adams Terrell (Terrell's namesake), professional artist Frank Reaugh and 20 members of the British Royal Air Force who were killed while in pilot training at Terrell Municipal Airport during WWII. Any questions about Oakland Memorial Park can be directed to the Oakland Memorial Park Board Association, 972-524-1400; email Oakland75160@gmail.com; Facebook Oakland Memorial Park Terrell, Texas for current news and events.
Burials with Historial Markers: Robert Adams Terrell, Frank Reaugh, Artist British Royal Air Force burials
Notable burials: Matthew Cartwright and family, Dr. L. E. Griffith and family, E. J. Lochhead and family, Walter Payne Allen and family, Riter C. Hulsey & wife Gloria Gill, George Roberts Paschall and family, John G. Moore and family, Louis Clansiel Perry and family.
Veterans who died during active duty: Sergeant Charles Edwin Bennett, Army, Vietnam, Staff Sergeant Sean Brady Berry, Army, Iraq, Lance Corporal Merrell Eugene Brumley, Jr., USMC, Vietnam, Sergeant Patrick Huffman Choate, Army, WWII, Sergeant Lonnie Leo smith, Army, Vietnam
Lance Corporal Larry Glen Thrasher, USMC, Vietnam.